Forming a crisis team

Crisis situations

Suicide prevention
A college student survey showed that 95 percent of college students surveyed were bitter about their school's handling of a death because the school either did nothing or brought in outside, unfamiliar people. The familiarity and trust of the school family are critically important during a crisis or tragedy. This seminar will equip school personnel to effectively handle these situations, covering topics such as:
Confronting Death in the School
Family Seminar
Teen stress

School violence
The Next Step in a Comprehensive School Tragedy Plan
Debriefing is NOT counseling. It is a group method that helps students and/or staff to process and defuse their emotional reactions by means of educational, preventative and supporting process. It is designed to prevent unnecessary complications that follow exposure to tragedies and accelerate healing from the terror induced by traumatic incidents. This presentation will discuss the benefits of a trained debriefing team, formation of debriefing teams, explore and practice the mechanics of the debriefing process, and specific incidents which may require debriefing.
The Purpose of Debriefing
To prevent the formation of posttraumatic stress disorder (PTSD)

To identify issues and support needed

To normalize

To identify incidents that requires the debriefing process

To provide hope

To provide participants being debriefed to understand what happened, grieve, commemorate and provide self care
Root Issues of Student Behavior
Problems
In my 44 years as an educator, after teaching thousands of students, I have come to the conclusion that those who were behavioral challenges, did not want to be a behavior challenge. Why were they? This workshop will explore the unmet needs behind the behavior and how we as educators can more effectively respond to these challenges in a more understanding, caring, and compassionate manner stimulating positive behavioral change.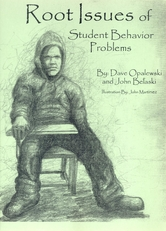 This dynamic and interactive presentation will explore the scope of the suicide epidemic among our youth, as well as assessing the facts and myths of suicide, Causes, Symptoms of suicidal behavior, para-medical assessment techniques, and working with the survivors. Case studies will also be examined to apply information shared in the presentation.
Adolescent and Children Grief Issues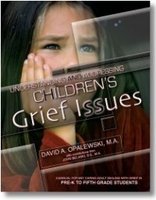 This workshop will explore basic grief theory as it applies to the unique characteristics of adolescents and children, including specific Issues they face and approaches in supporting them through the grief process. Interactive group activities, discussions and role play methods will be included in the presentation.
Understanding and Addressing
Adolescent Grief Issues
Adolescents are not supposed to experience death. Although it should never happen, the harsh reality is that it does, and when it does, it is a terrible shock for the adolescent. Adolescent Grief will help you, as the caring adult, be a guide through this troubling time by helping you understand what the adolescent is going through and giving you comprehensive techniques to address the situation. This is a time when a caring, unassuming adult can make a positive difference in a young person by fostering growth and maturity. Softcover, 88 pages.
Answering the Cry for Help: Suicide Prevention/Education for Schools and Communities

Critical Incident Debriefing